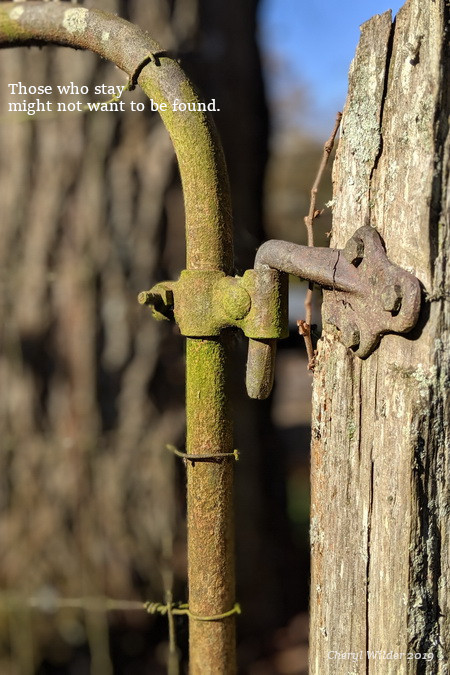 ---
If memory serves, I have never written a holiday poem. I associate lightheartedness with holiday poems; if you know my work, you know I am not a lighthearted poet. And for reasons I won't get into, holidays haven't inspired me.
But this year, prompted by an upcoming Christmas party with my writing group, I challenged myself to write a holiday-inspired poem. After a few failed attempts, I reached out to the experts for help.
Inspiration came, as I assume it has for many writers, by way of Charles Dickens. Not from his well-known story A Christmas Carol, but from the essay "What Christmas Is as We Grow Older."
At the essay's opening words, "Time was," I imagined my former selves as a chain of paper dolls unfolding back to when I was too young to have memory. I lingered with this image before folding my selves—one self at a time—back together. Then I took Dickens's advice that comes later in the essay: "Welcome, alike what has been, and what never was, and what we hope may be."
He reminded me that, to enjoy the present, I must welcome the past, and be thankful for the future. Not fresh advice, per se. But something about his language cracked open a sentiment I wanted to explore. Maybe it's the time of year, but it felt like I was standing on a threshold, as if I were being ushered somewhere new by Dickens himself.
What Has Been
A threshold, by its nature, is a transitional place: the piece of flooring that forms the bottom of a doorway. Threshold is also defined as "a point of entry or beginnings."
When I stand on the threshold of, I have one foot in the past (what has been, and what never was) and the other in the future (what we hope may be). I know that I'm entering something new and leaving behind an old way of living.
There are cultural rituals to help cope with large thresholds like birthdays, having a baby, or getting married. We help one another pass from what has been into the what will be.
Then there are the thresholds unmarked by ritual or celebration but monumental shifts nonetheless, like the decision to change careers mid-life or to move across the country, the death of a parent, or divorce. And then there are the smaller thresholds of our daily lives; we cross dozens of them every day.
No matter how small the threshold, looking back helps us move on from what has been—we literally can't move forward without the act of leaving.
What Never Was
"What never was" is the phrase that resonated most when I read Dickens's essay. It's a perspective not usually included when people reflect on their pasts.
I think we're often afraid to look back, not because of what has been, but precisely because of what never was. We cannot go back and fill in our past. There is no revision. That can be a sad and lonely reality to face and a hard one to accept. Yet who we are is the sum of what we have and have not experienced.
I think when we embrace what has been and what never was, it creates more room and energy for what we hope may be. It takes a lot of effort to hold on to the past. How many mini-meltdowns have finished with, "I didn't realize I was holding on to that," followed by feeling a little lighter?
What We Hope May Be
When my father's mother turned 80 years old, she chose not to take the required driving test, knowing she couldn't pass. No one else was going to tell her she couldn't drive. She told me her decision helped her reclaim some control as her aging body forced her to lose independence.
I was reminded of my grandmother when Arianna Huffington did a life audit when she turned 40. Huffington examined the wish list of her many long-term goals and marked them off as if she had completed them. By accepting what she would never accomplish (e.g., learn German), she could mark them as complete. She took control over what she would never do, instead of always having in the back of her mind, Maybe one day.
We hold on to so much all the time; letting go can make us feel like we're losing something. But when we intentionally let go, we aren't losing anything: we are choosing to set it down. My grandmother didn't lose her ability to drive; she chose not to drive again.
Welcome, Everything
As you move into your next phase—whatever that may be—you're stronger from knowing what you are leaving behind, and as difficult as it may be, from welcoming what never was.
None of us know what is yet to come, but we can be as intentional and inviting as Dickens when he says, "Welcome, everything!" So that, when we find ourselves on a threshold, we're ready (and even a little excited) for possibility.
---