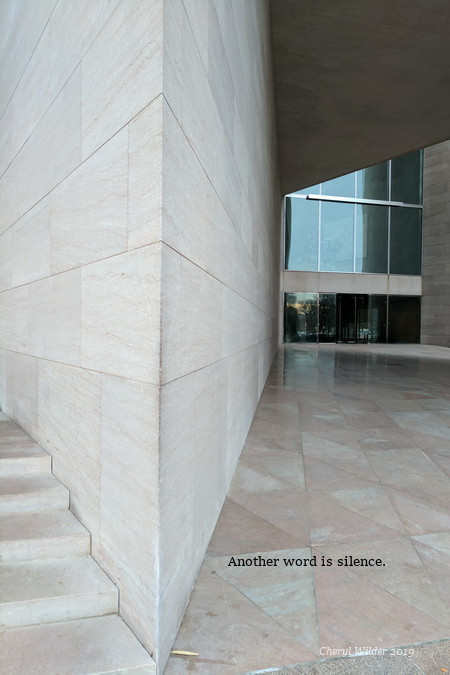 It's been a few years since my last visit to the East Building of the National Gallery of Art, designed by architect I.M. Pei. Honestly, it's been too long since I sat in the presence of any well-designed building. I believe buildings that evoke the present moment are magical. The experience inspires me to be something more than myself.
And that's one of art's gifts, right? To hone a moment so acutely that a person believes there is no other activity she should be doing but listening / watching / reading / experiencing that charged moment. Architects, like other artists, are intent to create and enhance human experience.
Architect and writer Witold Rybczynski talks about the design process in his book, The Most Beautiful House in the World. At one point he says, "The designer slices through reality." There's not much to add to that statement. It is pure poetry.
And yet, Rybczynski describes what I attempt in my own work as a writer, to slice through what I believe to be true, and to make something new out of what I find. I'd even say I aspire to make something habitable. I connect the most with writing when I can make myself at home within it.
One cool factor of architecture is that people are inherently active participants. At the gallery, I get to walk up staircases, stand at the edge of a particularly sharp corner, feel smaller or larger (depending on the mood I bring with me) to the central atrium where, as a visitor, I feel central to the design.
In its simplest form, architecture harmonizes math, poetry, and nature. When it's executed well, I feel the vibration of its musicality. I sense it waiting for me to sing.
---
Quote and photo by author. All rights reserved.
---