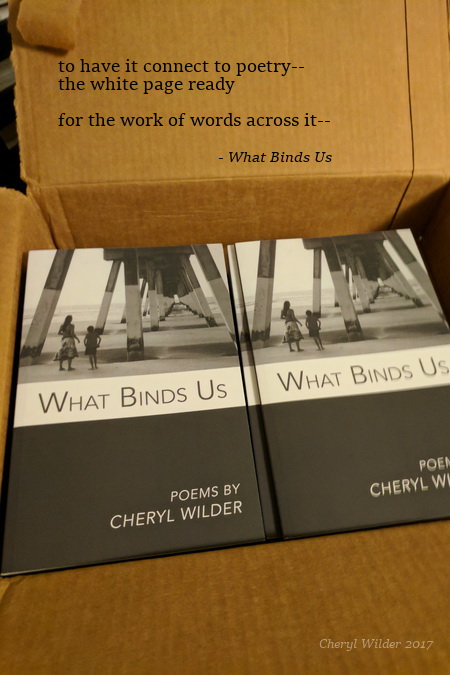 On Tuesday I received an email from Kevin Maines, a Finishing Line Press editor, informing me that my author copies had shipped from the printers. (Official release in two weeks!) His email came in just as I was leaving to meet with the builder of our new home for the first time. A beautiful spring day turned extraordinary by the culmination of these personal, hard-fought events. When I began this blog, I wrote about the financial pressure my family experienced in the aftermath of the recession. To sit at a table talking about our brand new home, that will literally be constructed before our eyes, is more than I imagined possible.
When I graduated from Vermont College of Fine Arts in 2010, I walked away with a full-length poetry manuscript, To Have A House. (Today's quote comes from what would have been the title poem.) House. Home. Shelter. Refuge. Through my desire to understand what these words meant in my life, I constructed my own home, one that had nothing to do with walls, hardwood floors, or granite countertops. Home is people. Family. Relationships.
During the past seven years I deconstructed my full-length manuscript because it had three main parts of my life running through it. Though they worked together, one of them demanded, Anything That Happens, the memoir I am currently working on. The second thread belonged in another full-length poetry manuscript with themes focused more on architecture and ideas, and not so much on my life. The third is what I hold in my hands today, What Binds Us, a beautifully-made chapbook. It is my search for home. That it was delivered one day after that first builder meeting reminds me to keep doing the hard-fought work. Not simply because it is gratifying to be in this current moment, but that it shows me I didn't give up on love. Love for myself. Love for others. Love for the work.
Excerpt from "To Have A House," What Binds Us (Finishing Line Press 2017).
Photo taken by author. All rights reserved.
---