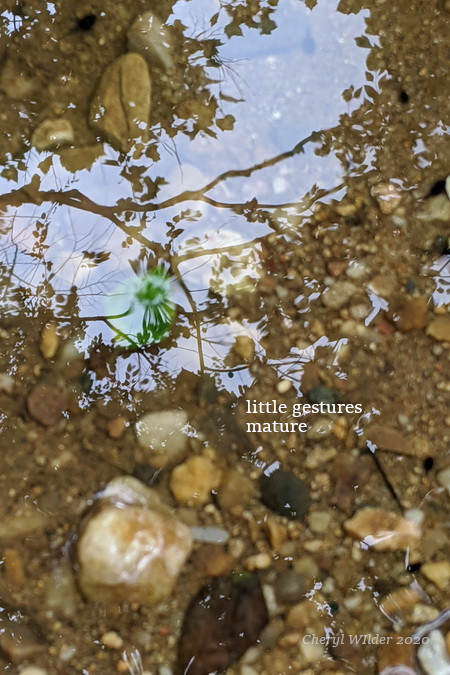 A writer has to be a good listener. Some might call us great eavesdroppers too. There's a practice I learned from the Unitarian Universalists called 'deep listening'. I sat in a small circle of people and when someone talked, everyone else listened and no one responded. Words floated in the room, living and breathing without input or advice or counterpoint.
It's powerful to be deeply listened to.
It's powerful to deeply listen to others.
I've been deeply listening since George Floyd's death and want to share a few pieces that resonate with me. As I mentioned, I struggled to write this post. So many words came to mind but they didn't know where to land. And that's okay. I can't always know what to say.
What I'm hearing and what it's doing
I'm hearing Black voices in a way I never heard before, and I'm grappling with my own culpability and responsibility in systemic racism.
Personally, I'm disappointed that both my formal and social education never taught me to consider what it means to be White. While I worked to figure out my identity in my twenties, I had a lot to pull from: woman, mother, single mother, young single mother, poor, drunk driver, artist, hippy, optimist. But White was never a piece of it. That ignorance hurts. It's shameful and it sucks to feel this way. But here I am. And it's okay.
It's okay because I'm in the second stage of learning (conscious incompetence) and I know that shame is an effective motivator. I've felt deep shame for my actions before and I changed for the better by not ignoring my shame or running away from it. I'm staying in this feeling until I work myself through it again. The best part is that this time, I'm not alone.
Where I'm listening and learning
A Community Poem For Ahmaud Arbery (6 minute listen)
A powerful poem woven from many voices. NPR Poet-in-residence Kwame Alexander creates one poem from the 1,000 poems that are submitted. If you read or listen to nothing else on this page, please listen to the collective voices in this six minute recording.
Interview with Van Jones (5 minute listen)
News commentator and author Van Jones speaks about what the reaction to George Floyd's death means to him.
Op-ed by Jason Mott
New York Times bestselling author Jason Mott offers some advice. His words have stayed with me: "These are difficult, exhausting, frightening times. I know. But don't let that fear numb you. Don't let it make you resentful or, worse yet, deaf and silent. We've all built this country. We've bled for it. We've died for it. We're a family. Right now, a part of your family is screaming out for help. Don't turn away from that."
Op-ed by Condoleeza Rice
Condoleeza Rice, former secretary of state from 2005 to 2009 under George W. Bush, recounts growing up in Jim Crow Alabama.
Poem by Jaki Shelton Green (7 minute listen)
North Carolina Poet Laureate Jaki Shelton Green reads from her first album, The River Speaks of Thirst.
Poem by Keith S. Wilson
A poem from Keith S. Wilson's debut book, Fieldnotes on Ordinary Love. About the book from Poetry Daily: "Whether describing a lover, a scientific concept, or an act of racial violence, these 'fieldnotes' are simultaneously fantastic and grounded, celestial and corporeal."
Monologue by Trevor Noah (18 minute listen)
Born to a white mother and black father in South Africa under apartheid, Trevor Noah has a unique perspective on a lot of things, but especially the social construct of race. I also recommend his book, Born a Crime, which is an eye-opening and hilarious page turner. If you prefer audio books, he narrates the book and I bet it's great.
Interview with Resmaa Menakem (51 minute listen)
Resmaa Menakem is a therapist and trauma specialist who explores how people hold trauma in their bodies. On Being is the one podcast I listen to on a regular basis. I like Krista Tippett's interview style and the mission of On Being is similar to my own as a writer: "On Being, as it has evolved, takes up the great questions of meaning in 21st-century lives and at the intersection of spiritual inquiry, science, social healing, and the arts. What does it mean to be human, how do we want to live, and who will we be to each other?"
Going forward
This is me barely scratching the surface on the subject of race in the United States. I don't expect to be a scholar but I will be better educated. I also want to be a better citizen in my community. And people in my community are telling me to look through a different lens, so I'm listening.
Over twenty years ago, someone recommended I try rose-colored glasses in order to see things from a new perspective. I wore those different lenses and I'm better for it. I also learned back in my twenties that I wasn't going to arrive at being a good and happy person; simply dust off my hands and call it done. Being the person I want to be is a lifetime commitment. There's always work to do. Every morning provides me a new opportunity.
I have started reading from this list of recommended books. Here's another list and another for parents. My local family members started a book club and we meet for the first time this coming Monday. If you have any suggestions on what you are reading or what you are listening to, please share in the comments.
Be safe. Be well. Keep informed.