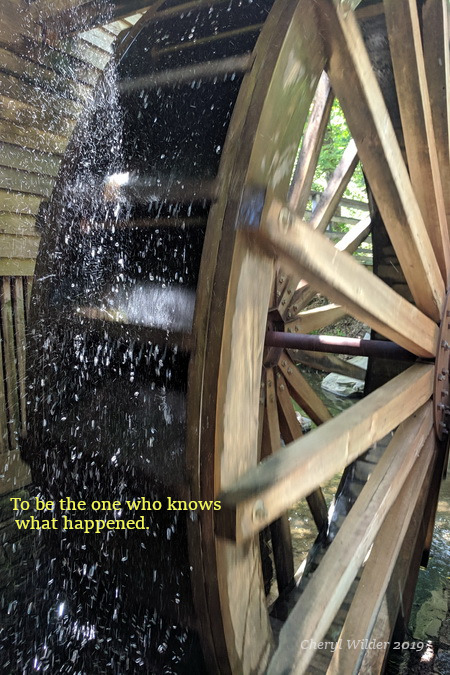 Last summer, I gave a sermon at The Community Church of Chapel Hill Unitarian Universalist. An early draft included the four stages of competence. The section didn't make the final cut, but I learned a new way to think about the learning process.
Four stages of competence:
Unconscious incompetence – You don't know that you don't know
Conscious incompetence – Now you know but you don't know what to do
Conscious competence – You know what to do and you're learning
Unconscious competence – What you didn't know is now second nature
The four stages of competence are attributed to management trainer Martin Broadwell. He taught managers that training an employee is a process. Learning a skill takes time and effort. My sermon was about choosing to follow my dream. My first step was to define what "following my dream" meant to me. I needed to know myself better in order to make my dream intentional.
If you Google "living with intention" you'll find all kinds of articles with tips on mindfulness, purpose, and establishing habits (Disclaimer: I have only skimmed a few of them). All good things. And while I believe in living with intent, I also believe that letting go is part of the process, akin to Broadwell's stage four of competence.
In the Zone
Unconscious competence is defined by the learned skill becoming second nature. Meaning, I don't think about what I know, I act upon what I know. The switch from doing to being creates a new relationship with the skill I was learning but now don't have to think about to execute. Yet, learning to ride a bike or build a stone pathway in the backyard is different than learning who I am and what I want. In order to follow my dream, I had to accept a different relationship with myself.
Stage four was difficult for one main reason: I didn't want to let go of what I learned because I was afraid I would forget the lesson. Keeping the knowledge front and center in my mind helped me feel in control of my life's direction. But, there is a difference between trying to live with intent and living with intent, and I believed in the benefits of letting go. So, I did. And guess what? I didn't forget. Actually the opposite happened.
I liken living with intent to being in the zone, an immersive and energized mental state often exemplified by watching someone like Steph Curry shoot three-pointers. If you've seen him, there's no doubt Curry trusts himself to let go. And what does he do when the game is over? Practice.
---
Quote and photo by author. All rights reserved.
---