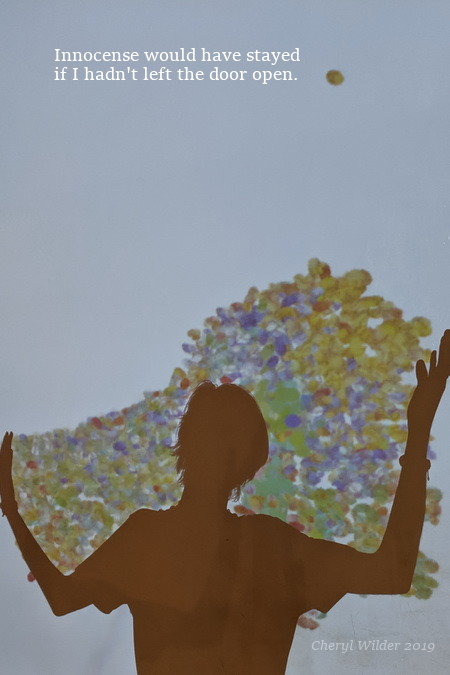 The quote, "If I had more time, I would have written a shorter letter," has been attributed to many people: Blaise Pascal, John Locke, Benjamin Franklin, Henry David Thoreau, Cicero, Woodrow Wilson, Mark Twain. According to Garson O'Toole at Quote Investigator, the saying originates in 1657 by French mathematician and philosopher Blaise Pascal. That it has been attributed to so many writers is not surprising.
It takes practice and patience to say a lot with few words.
I had written another bog post before this one (and here I am with limited time). The first attempt was inspired by my new project on the interdisciplinary arts of architecture and poetry–the topic was too big-picture. I'm in the early stages of getting reacquainted with old research. The vision of the project is still fuzzy. The blog read like the beginning of a treatise instead of a concise thought or idea. I had to start over, but it got me thinking about concision.
My first thoughts don't often convey what I'm trying to say. It's like my initial idea is a large piece of marble and I must carve to reveal what is hidden inside. This doesn't just happen with thoughts, but perhaps more importantly, emotions too.
Personal concision
Elevator pitches are a good example of concision. To distill your professional work into a 30-60 second speech isn't easy but is common practice in business, including publishing. Yet, less people write personal elevator pitches. Which sounds, well, less personal. But what would happen if you distilled your core values and who you want to become into 30-60 seconds?
Writing is a tool to hone thoughts and feelings into small tangible pieces. When I write, I can see the inside of my head and heart, which allows me to fix and reshape and grow. It's hard to ignore the words on the page; it's easier to ignore the thoughts and feelings swirling inside my head and body.
To begin, how about writing a personal mission statement? To demonstrate how long it can take, I have been working on mine since this blog post in 2018. Please don't let that discourage you.
Working on the personal mission statement has helped me refine what I want in my personal life and has helped me make decisions toward who I want to become. But first, I had to carve through the marble and face some hard truths about myself; what I previously didn't want to accept.
I keep refining my statement, and in turn, I enjoy a new relationship with myself. One that helps me live a more deliberate life. As I move through the process, I feel freer; no longer held back by insecurities. Well, some insecurities. After all, I am a work-in-progress.
Get started
I started with a simple Google search and found some resources. Then I compiled inspiration from those I admired. Last, I created my own set of questions to answer, choosing from the various information.
Below are (to me) a few core questions. Unfortunately, some of my resources have either been taken off the web, or in one case, hidden behind a paywall. Luckily, Andy Andrews still offers free advice and so do the people at Live Bold and Bloom. You'll see some of these questions on their websites.
Ask yourself
Where am I now? What got me here?
What are my core values?
How do I want to act?
What is important? What/whom do I value?
What legacy do I want to leave behind?
---
Quote and photo by author. All rights reserved.
---