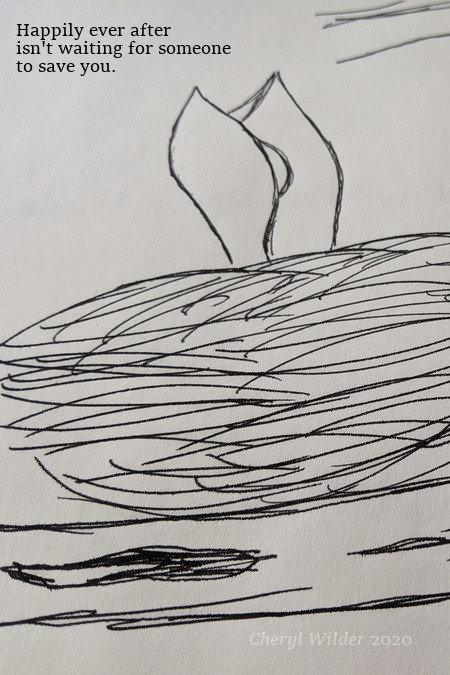 In April, I cut twelve poems from the poetry manuscript I planned to have finished by summer. Twelve out of sixty is a lot of poems. More than that, the poems were a thread in the book that no longer worked. Meaning, I took out a section of poems on a topic that (I once believed) helped tell the whole story.
In all honesty, I knew the poems weren't working for a while, but I couldn't let them go. Not because I needed the poems to be published. I wasn't ready to dig up new poems on the subject that demanded further exploration.
By dig up, I mean: find and relive old emotions.
The manuscript went through many changes over the past ten years. I've been through many changes over the past ten years. Hell, the last four months.
Learning from process
To me, the writing process is like riding the ebb and flow of wave after wave. The rhythm connects all my writing: the past, present, and future. All stages of the work are connected. So when I cut something out, it never truly goes away. Leaving the twelve poems in the manuscript when I knew they didn't belong was simply part of the revision process. Don't get me wrong, it was tough to let them go. But it was also satisfying to make that decision and see the book grow into its final form.
I find similar satisfaction when I work in the yard. After I spent a weekend digging up those twelve poems, I went to my garage, pulled out the tiller, and dug up weeds to make a flower bed.
Often, I need physical work to mimic my mental work and the yard is a great outlet. It's also a fun metaphor to the writing process. I plant seeds, transplant bushes, prune trees, water and mulch and weed flower beds. (Insert "words" where you see a plant reference.)
It's July now. I wrote the twelve poems, talked with my editor, and reordered the poems in the collection. As of today, it is sent to the publisher. For the first time, these sixty poems are no longer in my possession. Soon, they belong to the world.
Now what?
It is incredibly hot outside so instead of pulling weeds I am painting my office. A present to myself for finishing the manuscript. The bookshelf is pulled away from the wall, a curtain is off its rod, the room almost three-quarters painted.
From the ebb of my completed manuscript, I am in this new present. There's plenty to do while the book is in production. But I'm not quite ready to flow into the next phase of the writing process. For now, I paint walls. I'll know when it's time to move on.
---
Quote and photo by author. All rights reserved.
---