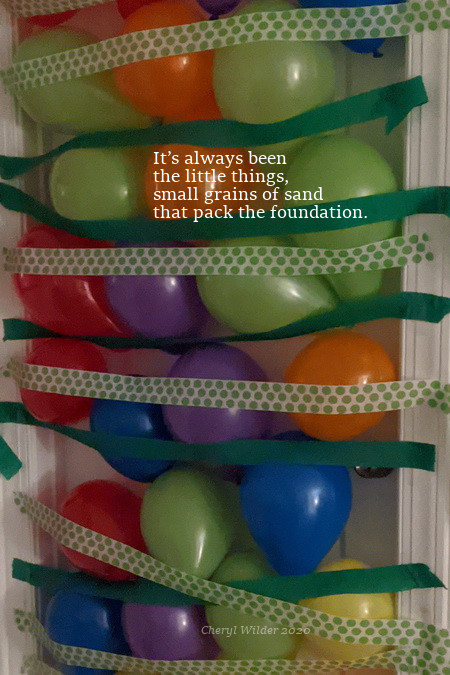 A recent Washington Post headline, "Time to ditch 'toxic positivity,' experts say: 'It's okay not to be okay,'" made me question whether I have answered too many pandemic texts with an "always look on the bright side of life" attitude.
The answer: probably.
I have a history of optimism. For example, when I was twenty, a co-worker said she couldn't hang out with me because I was too optimistic for her. I have no idea what we were talking about, or what I said that prompted her statement. The point is, our conversation happened while I was at my lowest, only months after the car crash I was responsible for. Where was this optimism coming from?
One study says 25% of people are born optimistic. Maybe I'm one of the 25%. Perhaps, innate optimism put my feet on the floor when I didn't want to face the day. My genes kept me searching for a solution to shame and self-hatred while I believed my feelings were deserved.
I'm okay that I'm not okay
As an optimist, there is one thing I know: it's okay not to be okay.
Not being okay in my twenties helped me define what I wanted out of this life; it provided opportunities to tap into strengths I never knew possible. Wait. I just turned "not okay" into a positive. Is that optimistic?
Let me try again.
I believe in sitting underneath a blanket on the couch, and looking "not okay" in the eyes. I believe in learning every nook and cranny of painful emotions. In asking, Where does my pain originate from? How did I get here, to this place that is so heavy and hurtful?
Why do I believe in addressing pain this way? Because going through emotional hardship is what helped me move through it. If it wasn't for facing what made me not okay, I wouldn't be sitting here on this rainy Thursday morning searching for ways to connect with you. I wouldn't feel worthy.
If I hadn't brought "not okay" into my fold, and made it part of who I am instead of something I didn't want in my life, I wouldn't have found the path to contentment. And I really like feeling at peace with myself. Embracing my pain gave me the power to let it go.
Hardship from the pandemic is not over. Far from it. When I receive a distressed text or call from a loved one, I'll be more mindful to not be "toxic positive." But the optimism stays. I will continue to remind others to breathe, take a nap, cry all afternoon if necessary. After all, accepting "not okay" is the optimistic thing to do.
---
Quote and photo by author. All rights reserved.
---