Past Events
February 24, 2023, 6-7:30 PM
Burlington Live Art Walk
Reading and Q & A alongside author Adrienne Barr. My 30-minute timeslot is 6:30 PM. For more information on the Live Art Walk, visit Burlington Downtown.
.Location
Persnickety Books;
347 S. Main St., Burlington, NC
March 16, 2023, 8 PM
VCFA Reading Series (Virtual)
I'm reading in the VCFA Alumnx Reading Series alongside a few dear friends, one of which is featured reader Suzanne Farrell Smith. Suzanne will be reading from her forthcoming essay collection, Small Off Things: Meditations from an Anxious Mind, out from Littoral Books in the spring.
Registration required to attend. Register here (scroll down to the March 16 reading).
McIntyre's Books Sunday Poetry Series
January 29, 2023, 2PM
Featured reading followed by an open mic.
220 Market St. Pittsboro, NC
Experience Christmas with Alamance Arts
Dec. 3 & 23, 6PM – Reading and Book Signing
If there is one thing I know, the Alamance Arts Council knows how to celebrate the holidays. Visit their website for a full schedule of events. Located in the Captain White House in Graham, NC.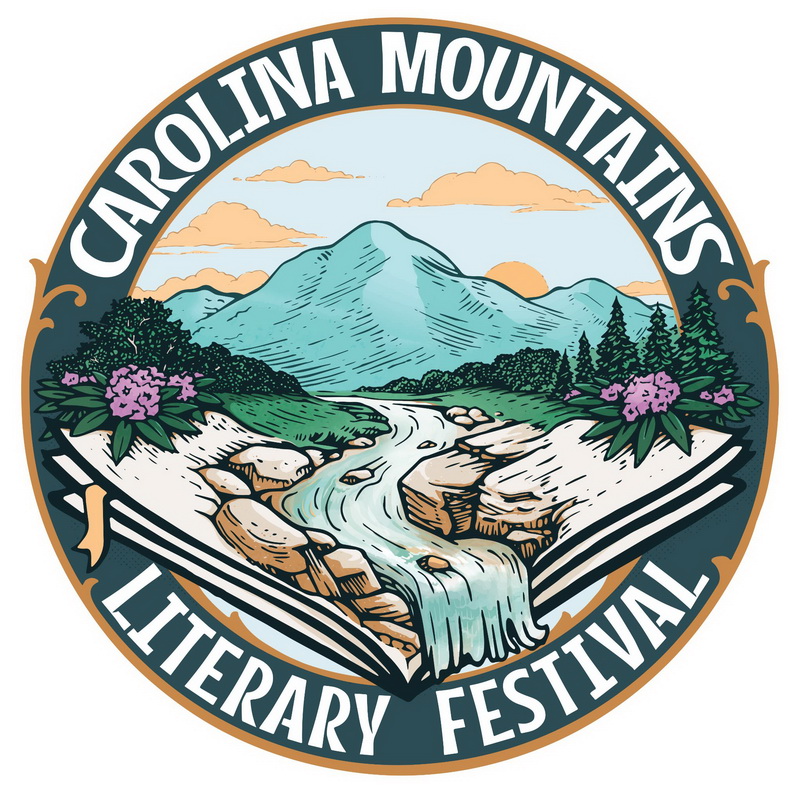 Spend a literary-filled weekend in the beautiful Black Mountains of North Carolina, the highest mountain range in the Blue Ridge Province of the Southern Appalachian Mountains.
Carolina Mountains Literary Festival
Reading and Discussion – Anything That Happens
What is it like to write about your most shameful experience? Cheryl Wilder will read from her debut collection, Anything That Happens, an examination of what it takes to reconcile a past grave mistake. She will discuss the role of trust in writing and how craft helped build the writer-reader relationship.
September 9, 11-11:45 AM
Plott Hound Books
Burnsville, NC
September 10, 10-10:45 AM
First Baptist Church
Burnsville, NC
From the Carolina Mountains Literary Festival website: "Our mission is to bring together, in small, intimate settings, authors, readers of all ages, novice writers, listeners, and learners. We are a festival of readers who appreciate discussing the ideas in literature."
For more information: Carolina Mountains Literary Festival, Burnsville, NC
---
April 1, 2022, 11:30 AM EST
Ocracoke Community Radio WOVV 90.1
Interview with Peter Vankevich
Ways to listen: 90.1fm on the island, online at wovv.rocks, by going to the TuneIn app, radio.garden, or ask any Alexa-type listening device to play Ocracoke Community Radio WOVV 90.1.
---
Architecture & Poetry Series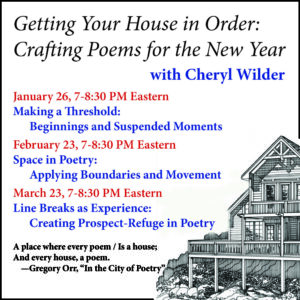 Getting Your House in Order: Crafting Poems for the New Year
$100
Three Workshops for One Price
. . .
Workshop Description
In this online, monthly workshop series, we'll explore what I call the multifaceted house—home as shelter, sentiment, identity, self, and poem. Equipped with poetry and architecture tool belts, each month we'll look at aspects of craft as we ask ourselves, what does it mean to have a house?
January 26, 7:00-8:30 PM EST
Making a Threshold: Beginnings and Suspended Moments
We'll begin the year with Gregory Orr's charge to look at "the poem's suspended moment as a threshold between disorder and order." How do poems help poets create order from disorder? What happens when we apply "order" to the topic of home? We'll read a variety of examples and also discuss the effect of threshold as a poem's beginning. Come ready to write a poem-house for the new year. Prompts will be provided.
February 23, 7:00-8:30 PM EST
Space in Poetry: Applying Boundaries and Movement
Architect Louis Hammer said, "Every building is a palimpsest on which are written countless poems of space." In this workshop, we'll look at how the space we occupy influences us and our poem-making, and vice versa. We'll apply spatial terms like boundary, space, and static and dynamic to poems. Come ready to write, revise, or both depending on time. Bring the poem you started in the first class.
March 23, 7:00-8:30 PM EST
Line Breaks as Experience: Creating Prospect-Refuge in Poetry
In the third installment of "Getting Your House in Order," we'll explore the line break as a way to create prospect-refuge. Prospect-refuge theory, by geographer Jay Appleton, establishes that humans have an innate characteristic "to see without being seen." In poetry, the line break taps into the instinct Appleton ascribes. We'll look at poems to see how poets balance prospect-refuge to build trust and maintain reader engagement. Then we'll apply prospect-refuge to our own poems. Please bring a poem to revise. Poems from previous workshops in the series are encouraged.
---
---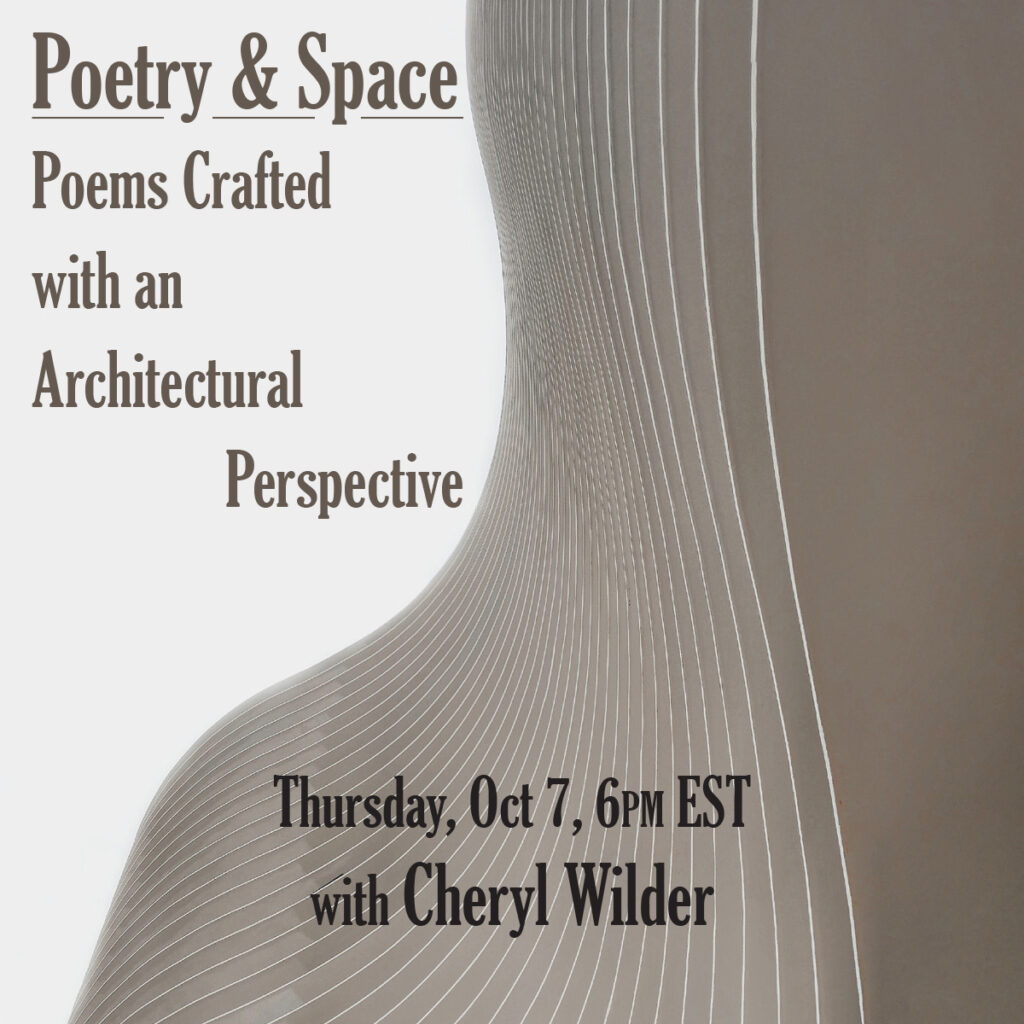 NEW SEMINAR!
Poetry and Space: Poems Crafted with an Architectural Perspective
"[Wilder will] explore poetry and space—the space we live in and the space we create on the page. What happens when we think of the beginning of a poem as a threshold? A line break as a boundary—both a beginning and an end? What is 'prospect refuge theory' and how does it apply to poetry? We will explore poems through an architectural lens with time for questions at the end."
When: Thursday, October 7, 2021, 6-7:30PM EST
Host: Press 53
Attend: Online
---
Anthology Reading of Triad Contributors: Crossing the Rift: North Carolina Poets on 9/11 & Its Aftermath
When: Thursday, September 16, 2021, 7:00 PM
Where: Scuppernong Books, Greensboro, NC
---
Anthology Launch: Crossing the Rift: North Carolina Poets on 9/11 & Its Aftermath
When: Sunday, September 12, 2021, 3:00 PM
Where: Bookmarks, Winston-Salem, NC

---
Blog Book Tour
Serena Agusto-Cox of Poetic Book Tours curated a tour with passionate, dedicated readers and reviewers.
---
4 on 4th Local Author Event
What: Reading and Q&A
When: Wednesday, April 28, 2021 | 7:00 PM
Host: Bookmarks in Winston-Salem, NC
Attend online: Watch the recorded event
---
Book launch!
What: Celebrate Anything That Happens with a reading and conversation
When: Tuesday, March 23, 2021 | 7:00 PM
Host: Press 53

---
Featured Reader
What: VCFA Virtual Alumnx Reading Series
When: Thursday, March 18, 2021 | 8:00 PM
Host: Vermont College of Fine Arts
---
---
Workshop
The Multifaceted House: A Writer's Exploration of Home
February 8, 2020 | 10:00 – 11:00 a.m.
Burlington Writers Club

Cheryl's event was fantastic! She coupled valuable information, real-life examples, and the opportunity for us to participate in her presentation. She left our group inspired with a unique and renewed sense of home and the hope to have her return for a future event!
– Jean Bailey Robor, Burlington Writers Club
---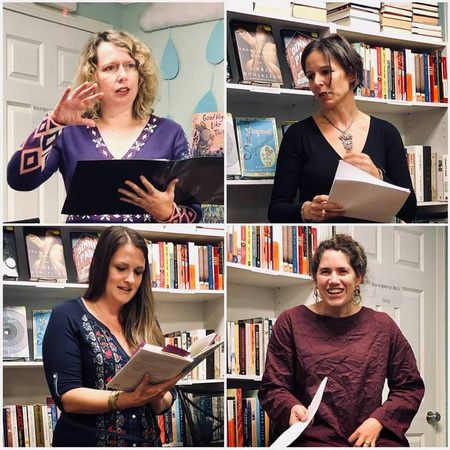 ---
Triangle Book and Writer Conference
Poetry and Song Panel
February 16, 2019
McKimmon Center at NC State
---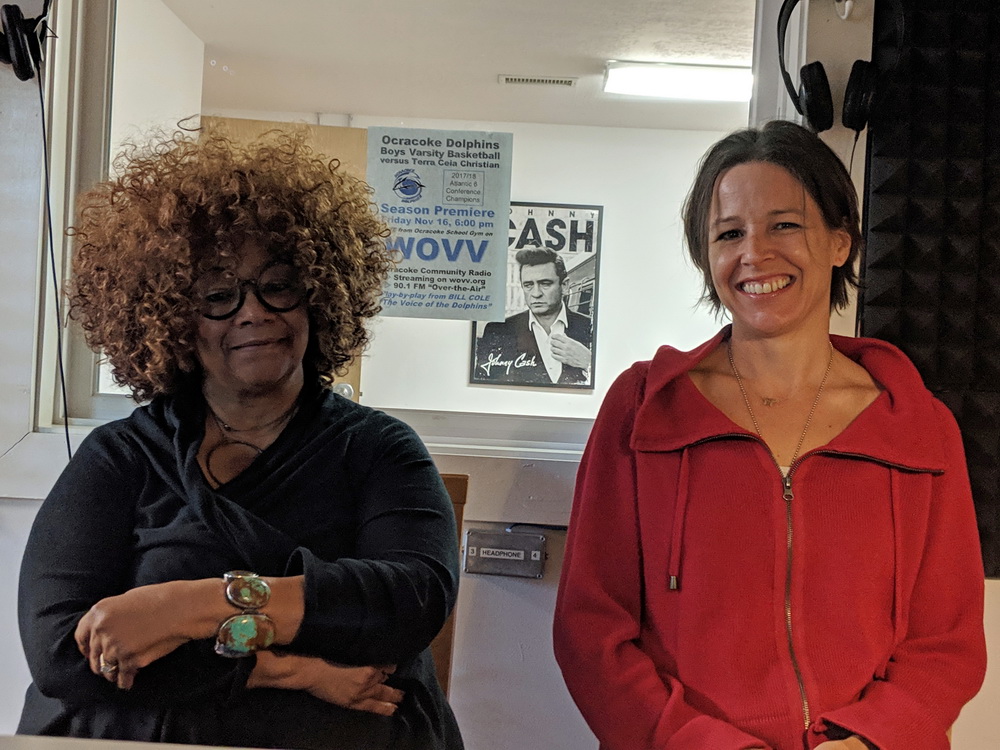 SistaWRITE Women's Retreat
Writer-in-Residence
November 16 – 20, 2018
Ocracoke, NC
Listen to an interview w/ NC Poet Laureate Jaki Shelton Green and me.
---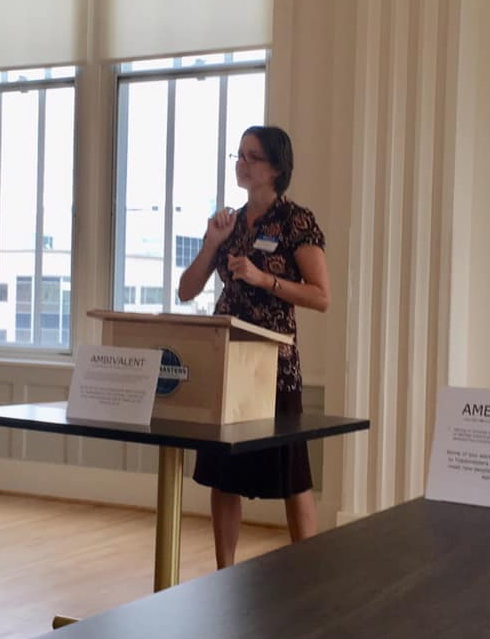 ---
This is an audio recording only
Community Church of Chapel Hill Unitarian Universalist
Preaching Practicum
"There are Still Places Google Can't Take You"
It is a common expression to say, "Follow Your Dreams." But what does that really mean? What does it look like? And, where's the map to get there?
July 15, 2018
Chapel Hill, NC