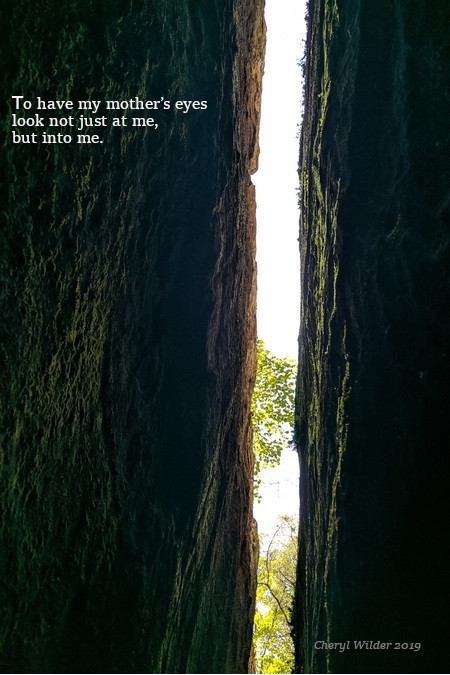 [When I started this blog back in 2014, I wrote about little wins. After a few years of practice and perspective, it makes sense to revisit the subject .]
---
The 2008 recession hit my family hard. We were living in Wilmington, North Carolina, a coastal tourist city. My husband-to-be and I were planning a wedding. I was in graduate school.
Then he lost two jobs and stopped receiving pay for a third. My hours were reduced from forty a week to ten. In 2010, I graduated from school and three weeks after we said "I do," my husband, my son from a previous marriage, and I relocated halfway across the state to Raleigh, where jobs were more plentiful. We began rebuilding.
Once steady money trickled back in, we accumulated more debt as we replaced our washer and dryer, holey work shoes, and a car–necessities we hadn't been able to afford. The two years of work roulette had won us ten years of digging out.
During all this, we'd maintained a positive outlook with exercise, Tai Chi, and our porch swing (great for unwinding from a long day). But we couldn't go out to eat or go to the movies, let alone splurge on concert tickets. We were grateful for what we had, but we wanted a new reprieve from the daily grind. We needed to play.
Wii Learned to Play Again
After long deliberation and financial finagling, we spent $150 on a Wii that came with Mario Kart and Super Mario Bros., a choice inspired by the games of my youth.
On date nights, we raced. On family nights, we raced or worked together to save Mario's princess (so cool we could play at the same time). We belly-laughed watching a car fly off the side of Rainbow Road; we took pride in learning to jump on one another's head to claim a big gold coin in the clouds.
That Wii was perhaps the best $150 we ever spent. It provided our family an indulgence during a time when we couldn't afford pleasantries. But we reaped more than just fun and family time from those games. We experienced something game designer Jane McGonigal is trying to bring from the gaming world into the real world: the feeling of an epic win.
Little Wins, Epic Wins
In our house we have "little wins." We turn ordinary moments into victorious ones. Car repair cost $200 less than expected: little win. Traffic wasn't bad on the commute home: little win. Buy-two get-three-free on just about anything at the grocery store: little win.
Little wins are our way of recognizing life's positives while carrying life's burdens. The Wii was a little win that provided epic wins to our family.
In her book, Reality is Broken, McGonigal explains, "'Epic win' is a gamer term. It's used to describe a big, and usually surprising, success: a come-from-behind victory, an unorthodox strategy that works out spectacularly well, a team effort that goes much better than planned, a heroic effort from the most unlikely player." Find all three big coins in a Mario world, especially the one buried under quicksand: epic win. Hit by a blue shell and still cross the finish line: epic win.
We always left game night with less tension around our eyes, our shoulders loosened. And after the wheel controllers were put away and everyone went back to their responsibilities, I found that epic wins did spill from the gaming world into my real environment.
Little wins reminded me that life was good. Epic wins made me feel bigger and stronger than our obstacles. Epic wins gave me a feeling of power in a time when I felt powerless. In addition to this boost in confidence and capability, riding the river in Koopa Cape made me not only happy but giddy. To my surprise, the confidence and giddiness stayed with me as I worked on my strategy to pay bills or sent out a dozen résumés. Epic wins re-energized my self-reliance in a completely different way than exercise or reading inspirational stories. I experienced accomplishment, and though it was in a virtual game, the satisfaction was real.
Finding Fiero
I experienced my first epic win some twenty-five years ago. Picture a group of thirteen-year-old girls watching scary B movies, eating tons of candy, and working together to save Mario's princess. We spent days at one friend's house, taking turns to play, determined to accomplish our goal. When I was the lucky one who beat the final castle, I was alone. My friends were off on one of a dozen trips to buy snacks. As the last Bowser descended into a pit of lava I jumped for joy, arms raised in a V and yelled, then quickly hit pause and waited with bated breath to share our victory–our epic win–with the team.
Throwing my arms up and yelling is the physical expression of an emotion known as fiero. McGonigal again: "Fiero is the Italian word for 'pride,' and it's been adopted by game designers to describe an emotional high we don't have a good word for in English. Fiero is what we feel after we triumph over adversity."
Now that my family's experienced at digging out of a recession-hole, our resilience has strengthened. We don't race or work to save the princess as often as we once did. But when we do return to gaming, it's like visiting old friends who stuck around during the hard times.
Little wins remain pivotal in our house, a perspective we vow to maintain once we're paid in full. But now, every time I pay a final installment on recession debt, I raise my arms in a V and yell for triumph over adversity, for years of little wins accruing to an epic one.
---
Quote from the essay, "Where are we going after this?" Photo by author. All rights reserved.
---