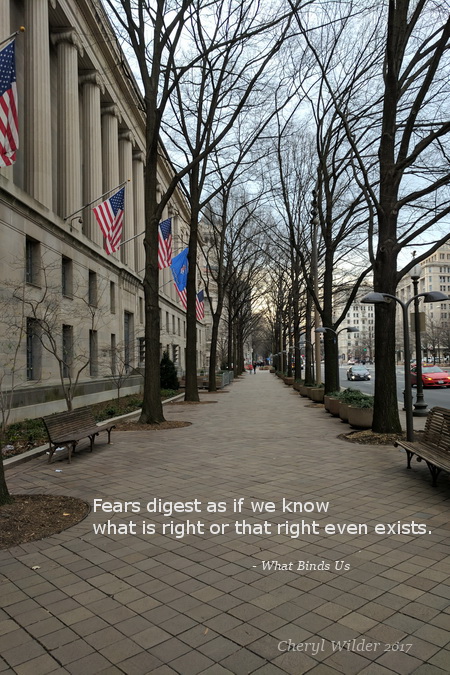 Excerpt from, "As If We Know," What Binds Us (Finishing Line Press 2017).
Sometimes a post has to be a day late. Happy Sunday. On second thought, I think I'll loosen my constraints and commit to posting either Saturday or Sunday from here on out. Yes, that feels much better.
Journalism was never a viable path for me as a writer for one reason: constant deadlines. I'm sure I could have been taught many valuable lessons on the art of the deadline but it would have been up hill the whole time. I'm just not wired that way. My wiring is more the lone poet in the woods feeling for where the heartbeat of our world intertwines with the heartbeat of the universe. Sappy, I know. But true. We do exist. Though someone may not know I'm wired this way upon our meeting. I have three children and live in a bustling city. Luckily I'm able to find my need to simply flow with the world even in the confines of so much structure. I suppose I chose family over a demanding career because something had to give. Even if it is merely an illusion that I have the freedom of the wandering poet, I'm able to keep this side of me thriving. I do make the rules in my house after all.
Photo taken by author. All rights reserved.
---