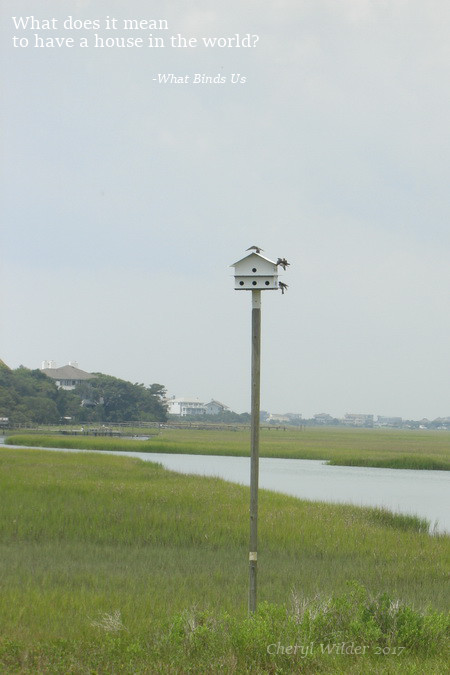 Excerpt from "To Have A House," What Binds Us (Finishing Line Press 2017).
I mentioned in the first "On Having" post the idea of pairing this same question with different images. Behold, the second installment. Honestly, I could use this same quote in every post, with every image and see how many tangents my mind can wander in to. No surprise, I have no idea how often I will use this quote, though since we are relocating in the near future it is heavy on my mind. Not that it isn't ever-present already–the subject of home is near and dear.
It may or may not be obvious (by my lack of posting a photo in a few weeks), that I have yet to figure out a good schedule for me. This struggle has always kept me from blogging in any form, but I love the image/quote enough to put myself out there and flounder along the way until I find my rhythm. Weekends probably aren't best. Occasionally we do get out of town. And I don't work in the same way as Instagram phenoms do; I can't take photos all in one or two days to then post all month. Similar to how I dislike packing for a week's vacation because I just don't know how I will feel in a week and therefore unsure what I will want to wear. I want the posts to reflect as much of my inner-life in the moment. So let's just say, when I disappear for a few weeks, you are witnessing my hermit take over, the one who retreats and never asks permission first.
Photo taken by author. All rights reserved.
---