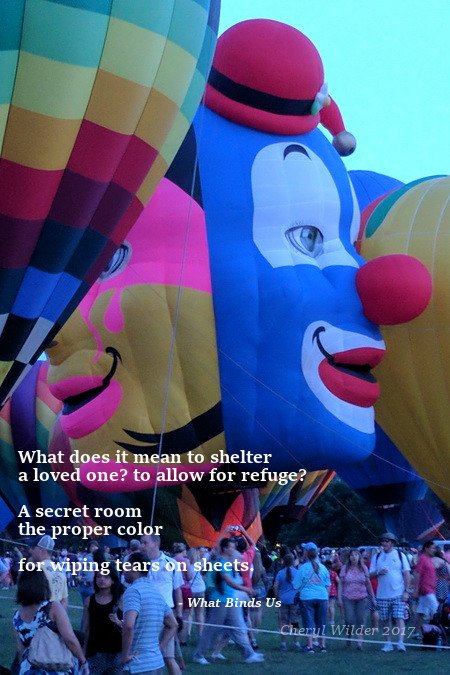 One could say I have been settling into my new refuge since August. Painting walls. Trying to establish new grass. Greasing the wheels of routine. Through the hustle of transition, I require a bit more alone time than usual. Quiet time. Me-and-my-thoughts time.
I've also been preoccupied with #metoo. What it means personally, professionally, culturally, historically. I'm not alone, I know. For that, I am grateful. The question I keep coming back to is not about the victims in the professional realm, those who can file formal complaints, who finally have a road paved before them. It will be more difficult for those who cannot connect their abuse to a famous name. I do worry about them.
Right now though, I think of those in their private worlds where the crime doesn't leave the walls of a home, a party, an acquaintance. The path to retribution is muddy and unclear. Where there still is no road. How do we reach them? How do they begin to give voice to their shame and sorrows? I don't have the answers. I just know I don't want to forget their strength and their struggle.
Two things to check out
1) Bill Finger, who I met in a Poetry & Spirit group at UUFR asked me to be a guest on his blog, Journey Cake Spirit. He asked me to tell of how I "met" the word palimpsest. I was happy to relive the time when I encountered the word, and how it changed my life.
2) I participated in the North Carolina Writers' Network's 2nd Online Open Mic. Sitting in the comforts of my office, listening to NC readers throughout the state, sharing our stories, I loved it. I hope you take a listen.
---
Excerpt from "To Have A House," What Binds Us (Finishing Line Press 2017).
Photo taken by author. All rights reserved.
---